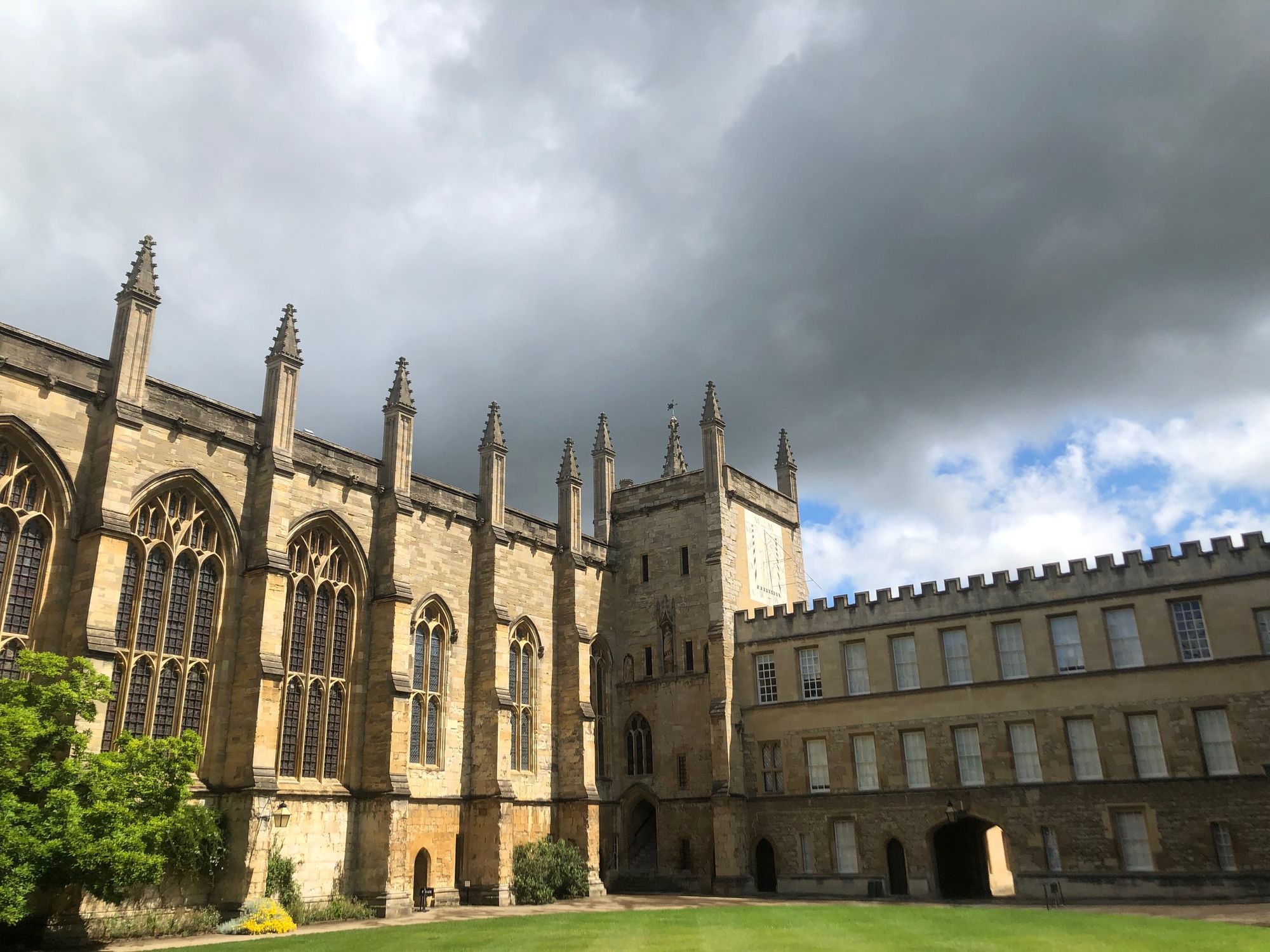 Gender equality is taken very seriously at New College. The role of the Women's Officer is primarily to represent and promote the equal rights of all self-identifying women in the JCR. The Women's Officer will also be sharing events that highlight and discuss issues faced by women.
Things in college:
Sanitary products
Discussion group
Open to all!
Each week we'll have a different talking point (anything from gender equality, consent, feminism, current news stories)
Please message me if you have any ideas of topics! Very open to suggestions.
There will be snacks (notice the running theme?)
Fridays 2pm (Week 3,5,7) JCR
Sip & Solve
Opportunity for self-identifying female students in all subjects to get together every fortnight and work on essays/problems in a positive and collaborative setting
There will be snacks (JCR tea style)! Bring your own tea/coffee in keep cups or flasks if you fancy it
Tuesdays 3-5pm (Week 4,6,8) Red Room
Below are some resources for Women that you may find useful. If you know of any resources that you think others would find useful but can't see listed here, or have any other suggestions, please don't hesitate to contact the Women's Officer.
Oxford Societies

Oxford Women Self Care

Oxford Women Self Care is a group for people who identify as women, or who have a complex identity that includes woman, where you can discuss problems, share advice about self care, and generally help each other out. This is a secret group for confidentiality reasons, so to join the group you can contact the Women's Officer – they will add you to the group, and then you will need to message an admin confirming you are at Oxford/respectful/non-confidentiality breaching (you don't need to motivate why you need the group). There are also several subgroups for different subject groups, as well as a group for freshers.

Oxford Women in Business

Oxford Women in Business (OxWIB) serves as a platform for bringing together enterprising female students from across the university who share an interest in business. They host networking and recruitment events with top-tier global companies, run a popular 'Inspirational Speaker' series with women from all ranks and industries, and offer courses that help build business and entrepreneurial skills.

Oxford Women in Politics

Oxford Women in Politics (OxWiP) is a University-wide society dedicated to advancing the role of women in public and professional life, serving as a resource for women leaders in public service, academia, and the private sector. They organise and promote exciting events with prominent women leaders and potential employers, host social events to help our members build up a healthy network, and arrange workshops to develop the skills and talents necessary for success.

Oxford Women for Women International Society

http://groupspaces.com/WomenforWomenOxford/

Oxford Women for Women International is a group run by Oxford students as part of the worldwide charity. Women for Women International supports women survivors of war to help them earn and save money, improve health and well-being, influence decisions in their home and community, and connect to networks for support so as to rebuild their lives and communities. In Oxford the group carry out awareness-raising activities as well as campaigning and fundraising.